Photos: Gomora Actors With Their Partners And Kids In Real Life
Get to know Gomora Actors and Their Partners In Real Life: Gomora is a South African television drama series produced by Seriti Films. It is an M-Net original production commissioned for M-Net's local interest channel Mzansi Magic. The drama series replaces Isthembiso, which hasn't been renewed for a fourth season]. We understand that if you want to show that you're a real fan of any celebrity, you need to know some of the things concerning them in real life. Therefore, in this article, we look at the famous Gomora cast and their partners in real life. Also, you'll get to know more about their kids as well. 
Read also: Durban Gen Cast , Actors, Real Names,e.tv
The series tells the story of two families in two different lifestyles and how their lives intertwine by a tragedy. The series is filmed in the Alexandra township, hence the name of the series. Gomora airs Monday to Friday at 19h30 on Mzansi Magic.
You see them daily on our television screens, but how much do you know about your favorite Gomora actors in real life? Some of them might appear to be single, but you'll be surprised to learn that a lot of them are married and have kids.
Acting has been proven to be one of the paying jobs in the South African entertainment industry. This is evident through some of Gomora cast, who live luxurious and expensive lives.
Some of the experienced Gomra actors are well-known for having some of the greatest celebrity spouses and kids in the South African entertainment industry.
Gomora Actors and Their Partners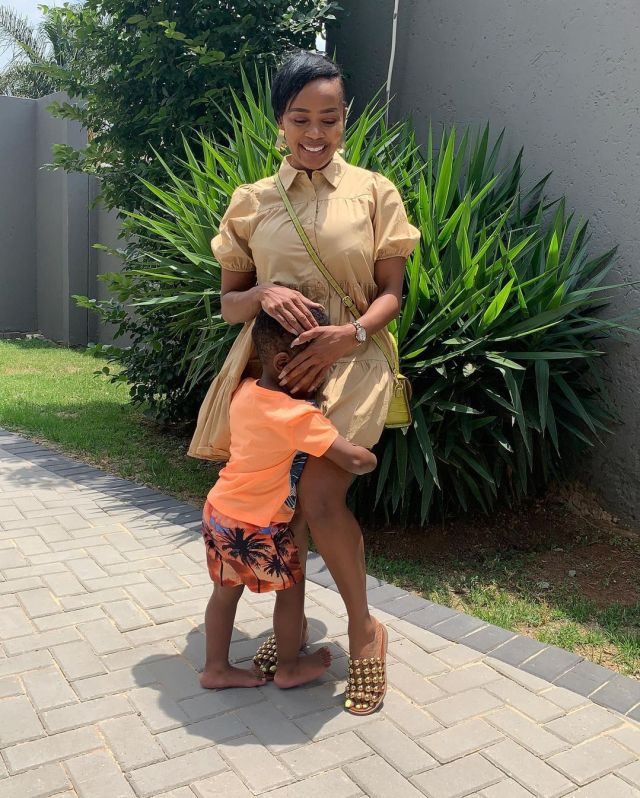 Gomora Actors Actresses with their partners in Real Life! Everybody loves a good TV roles story and we can all agree that Gomora actors and actresses know how to fake it.
Whilst the idea of the onscreen couples sounds cute, these stars have real-life relationships that are even more adorable. Some are married with kids, others engaged, and some just enjoying being in a relationship.
Below is a list of Gomora Actors Actresses with their partners in Real Life
Sicelo Buthelezi as Teddy
The rumors of the two being an item started circulating when Duma posted an image of herself hugging her boyfriend and many concluded it was Buthelezi. When they saw another image with Duma and Buthelezi with a heart emoji.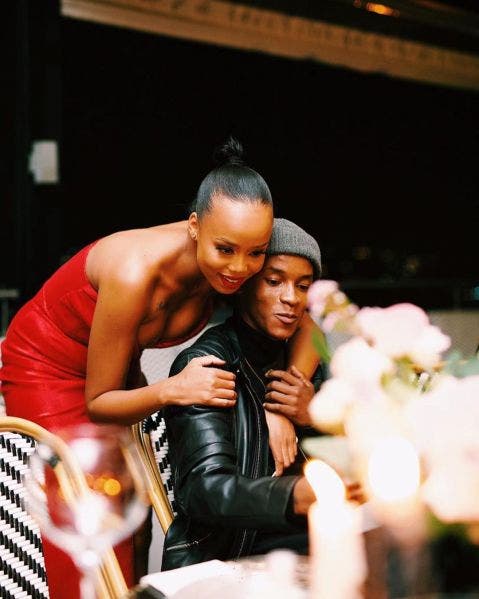 Though the rumors haven't been confirmed by either Duma or Buthelezi, fans on social media think they've put two and two together and predict the rumor is true. Not long ago two stars had a flirty conversation on Sicelo's IG account after the actor posted pictures the Ntando could not help but gush over. She's chosen to keep the man's identity a secret though she scooped photos of the proposed event on her Instagram account.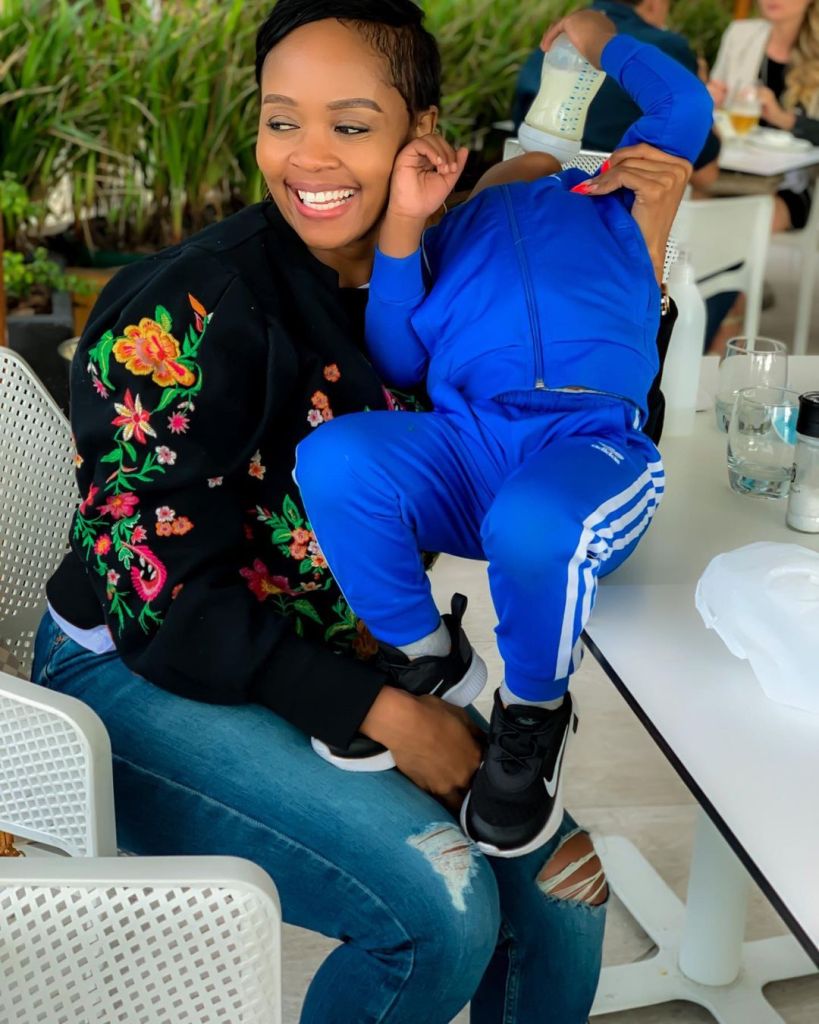 Duma is a South African actress and television personality who is best known for her role as Zinzi Dandala on ETV's soon-to-be-canned soapie; Rhythm City and was also a presenter on ETV's youth program; Craz-E. We know that her rumored fiancé; Sicelo Buthelezi is actually 35 years and not the teenager he portrays on Gomora.
If the two are really engaged, then Sbahle who is Ntando Duma's daughter with a musician; Junior De Rocka will have two fathers.
On the show, Sibusiso "Teddy" Zondo is played by (Sicelo Buthelezi). Teddy is a teenager who has been adopted by Gladys and Melusi due to the fact that his mother (Zodwa) drinks a lot. Teddy was born with fetal alcohol syndrome, which causes him to be a slow learner.
Teddy is friends with Ntokozo and Langa. As the show goes on, it shows that male rape exists as Teddy was raped by Gladys' friend Ms Manzi (a young and attractive teacher).
Thembi Seete as Gladys
Thembi is one of the celebrities who caught the country by surprise after news of her break up with her fiance surfaced. The name of Thembi's husband-to-be then is Bobo "Bo" Seritsane. The two were had been dating for over ten years, and Bobo proposed to her in 2012.
In April 2018, Thembi gave birth to her baby boy, named Dakalo.
On Gomora, Gladys Dlamini is played by (Thembi Seete). She is a street-smart and tough social worker who believes in uplifting the community. She mediates the conflict between father and son in their home. Gladys feels insecure about Melusi and That's a relationship because Thathi is Melusi's high school sweetheart.
Katlego Danke as Thati
Regardless of her desire for privacy, people know that she has a son. The name is unknown though she had the boy back in 2017. The father of the child is unknown although some rumors mentioned Patrice Motsepe. Nothing has been confirmed, which may be tough considering that it is not even clear if there is a Katlego Danke relationship.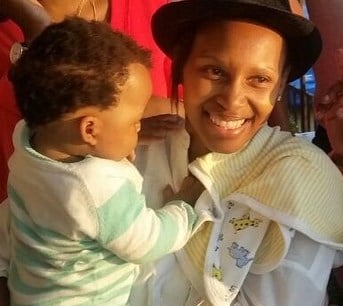 Danke has kept the details of her son close to her heart. Thankfully, not as close as the identity of her baby's father. Though rarely, the Isidingo star shares pictures of her son and gives a glimpse of her motherhood through Instagram.
On Gomora, Onthatile "Thathi" Molefe-Ndaba played by (Katlego Danke). She is Mbongeni's trophy wife and Melusi's high school sweetheart. She has managed to escape her lowly, humble township roots and was living the high life as a socialite in Sandton.
She was married to the CEO and major shareholder of CBS Bank, Mbongeni Ndaba (Themba Ndaba), who is found guilty of fraud. His death in a botched hijacking attempt brings her back into the Kasi lifestyle. Her mother brought her into the hijacking business and she shares a child with Melusi.
Sannah Mchunu as Zodwa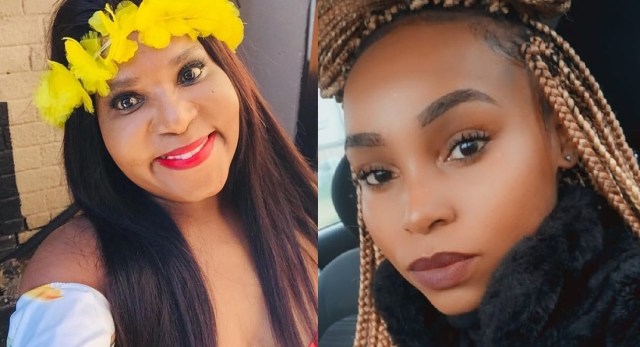 Sannah is currently not married. She was married at a young age, but the relationship did not work out due to domestic violence. Sana Mchunu husband abused her for nine years until she had to voice out and walk out of the marriage when the pain became unbearable. She noted that her children encouraged her to leave, and that singular decision became the best choice she has made so far in her life. As she shared later, she said, "I had to go back home to Sgodiphola in Soweto. I had nothing to offer my children. He had the money and all I knew was to give birth and stay home."
Sannah also added later that, "Sometimes you need to walk away from situations that do not serve you and learn to start over again. Look at me now – telling amazing stories and making the country laugh."
On the TV Show,Zodwa Zondo is played by (Sanah Mchunu). Zodwa is a recovering alcoholic and is Teddy's mother. She was best friends with Gladys in High School.
Due to her addiction to alcohol, Zodwa was taken to rehab and came back to work for Melusi and Gladys. She can be fierce at times, especially when she feels provoked by Gladys. She and Teddy have a very close relationship. As the show goes on, she dates Bongani
Connie Chiume as Ma'm Sonto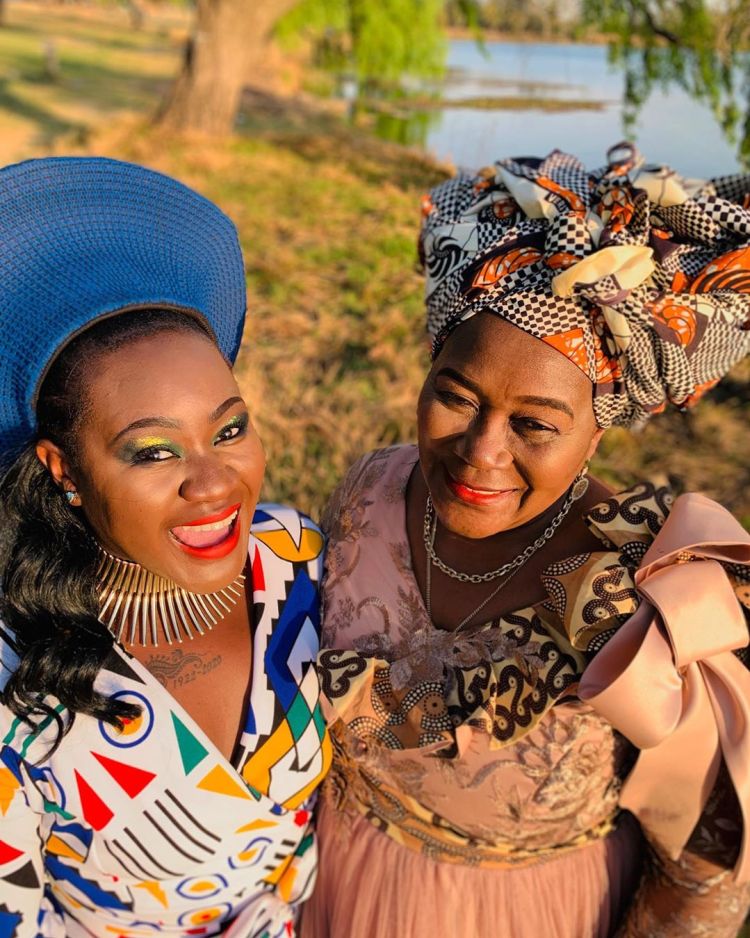 Connie Chiume has three children, two sons, and a daughter. Connie Chiume got married in 1985 and divorced in 2004.
On Gomora, Mam'Sonto Molefe is played by (Connie Chiume). Thathi and Pretty's mother. She is the puppet master in the township who orchestrated the hijacking which ultimately led to her son-in-law's death. She is the matriarch of the Molefe family and is respected by the Gomora community.
Zolisa Xaluva as Melusi
He was born into the family of Thando and Nombuyiselo Xaluva, a middle-class family in New Brighton, Port Elizabeth. His family moved to Johannesburg while he was still young and as a result moved to Pretoria to live with his extended family.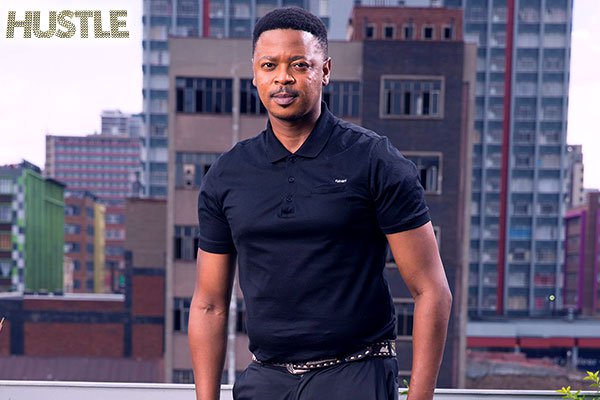 So far, there is not much info revealed about his wife. However, in 2012, it was rumored that the actor was seeing a model by the name Zizipho Phoswa, who claimed that he was the father of their baby. But, it was later discovered that the baby was not his through a paternity test. So, no information is available about Zolisa Xaluva and his wife.
On Gomora, Melusi Dlamini is played by (Zolisa Xaluva). He is an uptight, strict father. He previously had a relationship with Thathi and is now married to Gladys. He is a principal in the local high school. He expects his son to be an overachiever. He is looked upon by the community as a respected man, though his household can barely make ends meet. He is the patriarch of the Dlamini family. He is Ntokozo and Langa's father.
Siyasanga Papu as Pretty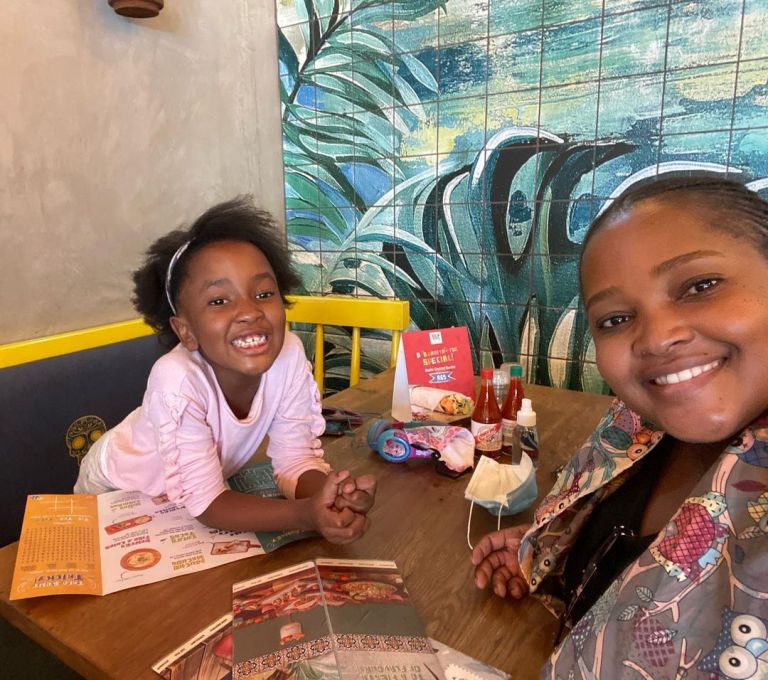 While most are flaunting their possessions, the doting mother is out here posting her daughter and we are here for it.
On Gomora, Pretty Molefe is played by (Siyasanga Papu). Thathi's younger sister. She carries resentment towards her as she has been in her sister's shadow all her life. As the show progresses, Thati and Pretty are shown to have a better sibling relationship. Pretty is mother to Tshiamo and is Sbonga's wife.
Siphesihle Ndaba as Mazet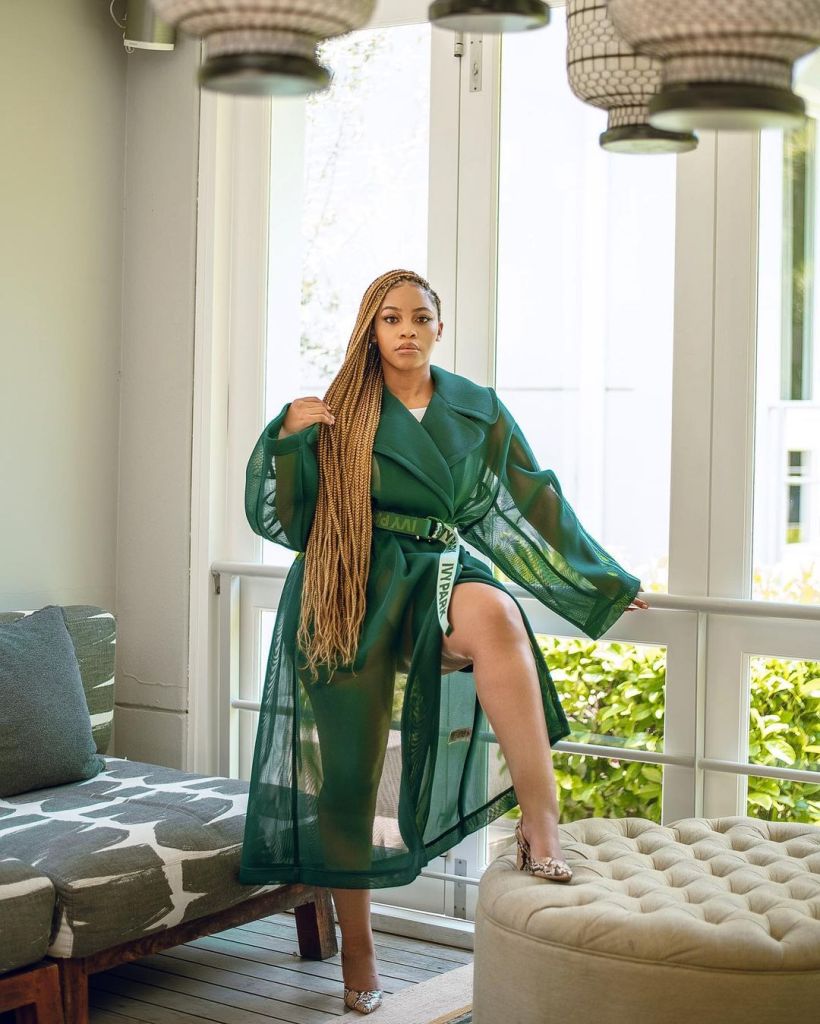 She is at the onset of her career and is married to her career. Her relationship status is still under wraps. Whether she is single or taken, her talent is what we are here for. Not forgetting her incredible fashion sense.
Gomora MaZet is played by (Siphesihle Ndaba). She is a young female expert on hijacking cars trained by Mam'Sonto. She has lured Ntokozo into a life of crime and has a history with Ntokozo's dad.